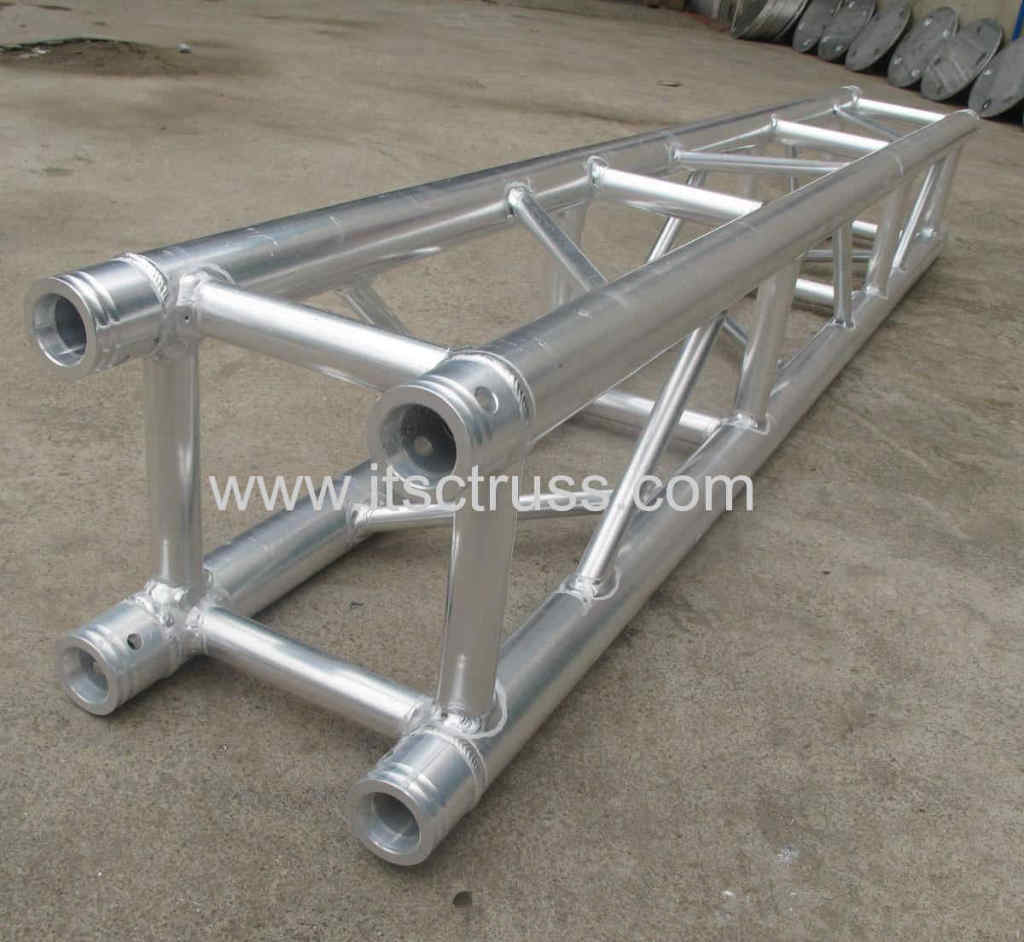 There are 2 kinds of connection are in common use nowadays:
Pin truss

Trusses are connected with a solid double conical pin in the ends of the main tubes, and thepins exposed to double shear force. A fully non-positive connection is created and force is transmitted in the axes of the main chords.
Advantages:
1. Very quick and simple to assembly
2. Connection is 100% rigid
3. Construction length is equivalent to the trusses length
4. Connecting elements are not easily damaged and very easy to replace
Disavantages:
Special hinges are needed for tower applications
Bolt connection
There are plates at the end of trusses and are connected with bolt. These are exposed to tension away from the main chord axes. This causes a bending moment, in the joint which in general reduces the lad capacity significantly.

Advantages:
1. Universal connection system
2. Installation length equals trusses length
3. Robust connection points
4. Easy to use nodal elements

Disadvantages:
1. Inexact axis alignment of chord tubes to each other
2. Many individual parts
3. Easy to confuse vertical and horizontal plan when using square trusses
4. Tools needed to bolt parts
5. Relatively low bearing capacity
6. Danger when using bolts with low rigidity
7. Special hinges needed for tower applications