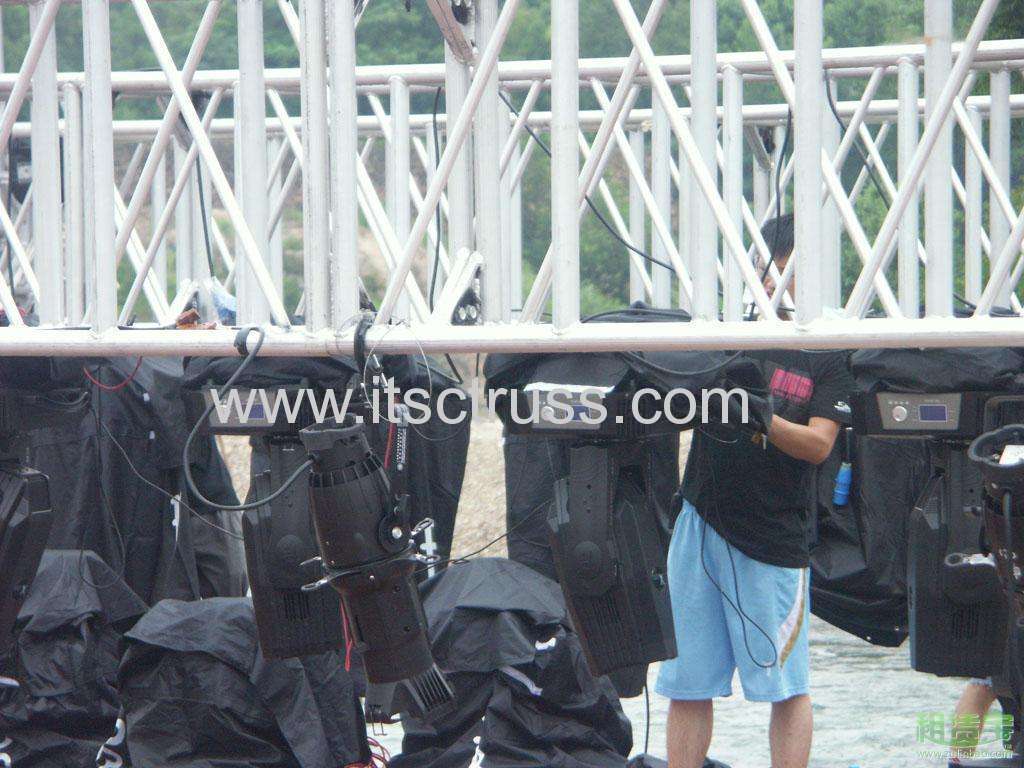 We can define mainly two forces on a truss: External and Internal Force.

Main examples of the external forces are:
1. Live loading such as lighting fixtures, sound equipment, LED screen, ect.
2. Curtains, Drapes.
3. Dynamics caused by movement of chain hoists, and sympathetic vibration of sound speaker.
4. Environmental influences such as: wind force, snow loads, rain, ice,ect.

The other force is internal forces, which are reaction of forces due to the external forces.

This internal forces can be defined inside a particular truss section or inside a truss construction.
We can consider a particular truss section of a truss structure section, all the external and internal forces must be in balance, that is to say, all the forces both in vertical or horizontal plane needs to be zero.
When the components of the trusses, such as the main tubes or the braces can not bear the internal forces, the truss will fail.