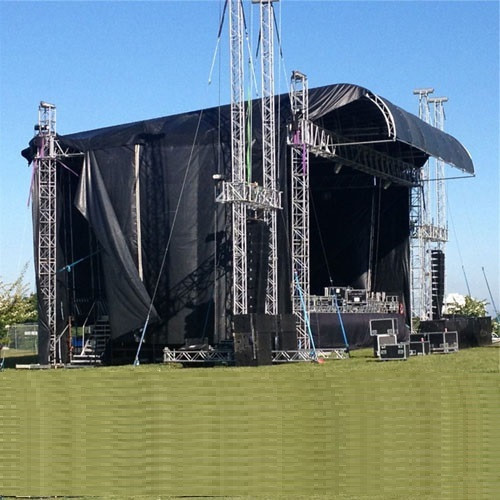 This
Black Scrim Cover
is specialy custom for
Lighting Truss Roof System
in events. It can be waterproof but can ventilate air. Its quality varies from
3 stitches, 4 stitches, 6 stitches and 8 stitches,
while 8 stitcheskind is of the best quality which is costing more than others. Usually we do recommend and offer clients the best quality 8 stitches one which is much more durable and good for events.

Different quality of the scrim:
Specifi data:

Its common dimensions:2m*100m for one pcs, 3m /4m /6m /8m /10m /12m * 50m for one pcs , other dimensions can be custom.

Finished for trusses:
Usually we will cut the S
crim
into the right size as required for the
Lighting Truss System Dimensions
. and we also drill the eyelet to fasten the ropes on the Trusses.