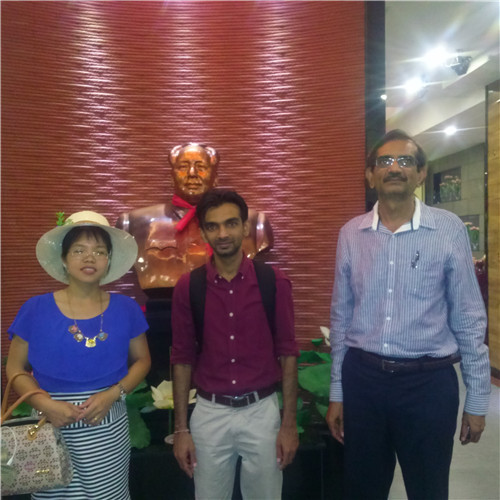 Raj Mandos (S) Sdn Bhd company
is located in 50, Jalan Gasing, 46000, Petaling Jaya, Selangor, Malaysia, and its main business is for Advertising and building cleaning, ect. It required a lot of aluminum scaffolding. So excited that we started business together in July, 2014.
Mr. Deven Doshi, Business Development Executive and Mr. Raaj, Director,both from Maj Mandos(S) Sdn Bhd company visited our company during, 2014. We did have great day together. Until now we already researched our aluminum scaffolding and started to produce. Any other clients who are interested in the aluminum scaffolding, please contact ITSCtruss group. thanks.