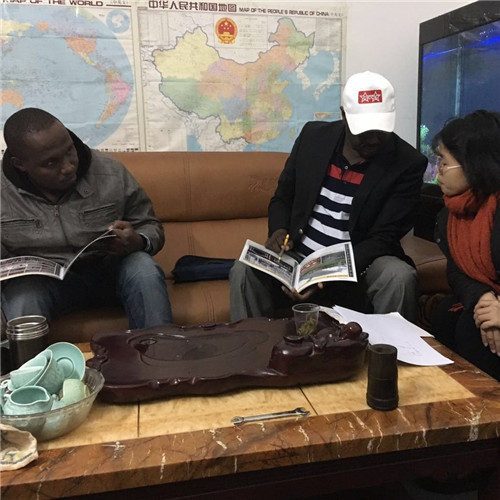 Kenya
is one of our market in the world. and many clients from Kenya come to our company for
trusses and stages.
Ernest and his friend came to China with a team and visited our factory for 10x10m halfmoon roof truss systems, and 11x9x6mm aluminium truss systems and 15x15m halfmmoon roof systems.
Theiri nterpreter lead them to our factory and we introduce our staging and trussing to them proffesionally which satisfied them very much.
Though we still did not close the deal until now, but we have been keeping in touch and offer technology help for them as long as they have questions for the
lighting trussing
and
staging
.
They promise that they will be sure to choose our company as soon as their clients confirm the events and ready to buy the stage equipment.
No matter you cooperate with us or not, we are always right here for you for your service!